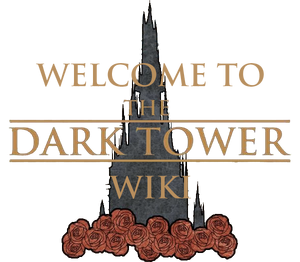 A wiki dedicated to the magnum opus of Stephen King that anyone can edit.
We are currently editing over 981 articles.
Caution:
Some material may be inappropriate for younger readers
Warning: Spoilers Ahead!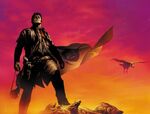 The Dark Tower Movie
is a speculative project where
The Dark Tower Series
may be translated into a movie or a series of movies. The film rights for a movie based off of the books currently resides with Ron Howard's entertainment company, Imagine Entertainment.
In 2007, it was announced by Stephen King that he had sold the rights to the Dark Tower to be made into a movie for an alleged 19 million dollars, a number of some significance within the series. He sold the rights to Damon Lindelof and J.J. Abrams. In 2008, rumors began circling the web as to who will portray Roland. Christian Bale was a huge name being dropped at this time. In November of 2009, Abrams and Lindelof dropped out of the project. (Read More...)

A spoiler-free parental quide to mature content can be found here:
Parental Guide

"So much you did and so much more you would have done, aye, and all without a check or qualm, and so will the world end, I think, a victim of love rather than hate. For love's ever been the more destructive weapon, sure."
   — 
Roland Deschain

Loading RSS data...

Loading RSS data...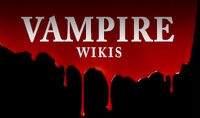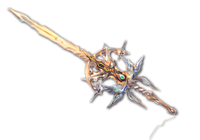 Fantasy Literature
Go to these sites for info or for help with your own wiki!
A Court of Thorns and Roses • A Song of Ice and Fire • All Souls Trilogy • Beyonders • The Black Company • The Brotherband Chronicles - Ranger's Apprentice - Royal Ranger • The Dark Tower • Deltora Quest • Discworld • The Dragonriders of Pern • The Dresden Files • Fablehaven • The First Law • Grishaverse • His Dark Materials • Inheritance Cycle • The Kingkiller Chronicle • The Land of Stories • The Magicians • Malazan Book of the Fallen • Mistborn • Shades of Magic • Shannara • The Spiderwick Chronicles • The Stormlight Archive • Sword of Truth • Throne of Glass • Wheel of Time • The Wicked Years
Want your community included? See how!

Community content is available under
CC-BY-SA
unless otherwise noted.