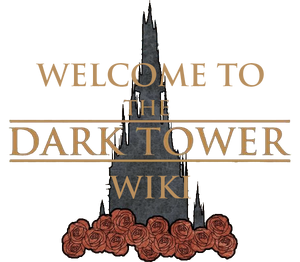 A wiki dedicated to the magnum opus of Stephen King that anyone can edit.
We are currently editing over 981 articles.
Caution:
Some material may be inappropriate for younger readers
Warning: Spoilers Ahead!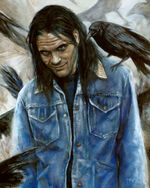 Walter Padick
is a nemesis of
Roland
, who was introduced as the man in black who Roland pursues in The Gunslinger. He is a demonic sorcerer and an emissary of the
Crimson King
who goes by many names including Randall Flagg, Walter O'Dim, Rudin Filaro, Raymond Fiegler, Richard Fannin, Walter Hodji, Walter Farden, The Walkin' Dude and Marten Broadcloak. He first appears in Stephen King's The Stand and was also prominent as the antagonist in
The Eyes of the Dragon
.
He was given to a mill owner and his wife to be brought up to learn the ways of men and at thirteen he grew bored and burned down his home and sought out his father Maerlyn. Not long afterwards, he was raped by a fellow wanderer, but instead of returning home he went on to fullfill his destiny.
Over the years, it is implied that Walter learned the ways of Dark magic and became a very powerful sorcerer and to some extents becoming a sort of Demon with a "quasi-immortality". It may have been, at one point or another, that Walter was taught ark magic by Maerlyn, the very Wizard who is responsible for forging the Bends O'the Rainbow, the mystical seeing balls... (Read More...)
A spoiler-free parental quide to mature content can be found here:
Parental Guide

"At this nexus lies the Great Portal, the so-called Thirteenth Gate which rules not just this world but all worlds."
   — 
Roland Deschain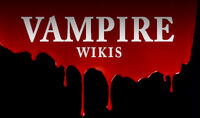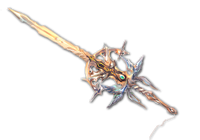 Fantasy Literature
Go to these sites for info or for help with your own wiki!
A Court of Thorns and Roses • A Song of Ice and Fire • All Souls Trilogy • Beyonders • The Black Company • The Brotherband Chronicles - Ranger's Apprentice - Royal Ranger • The Dark Tower • Deltora Quest • Discworld • The Dragonriders of Pern • The Dresden Files • Fablehaven • The First Law • Grishaverse • His Dark Materials • Inheritance Cycle • The Kingkiller Chronicle • The Land of Stories • The Magicians • Malazan Book of the Fallen • Mistborn • Shades of Magic • Shannara • The Spiderwick Chronicles • The Stormlight Archive • Sword of Truth • Throne of Glass • Wheel of Time • The Wicked Years
Want your community included? See how!